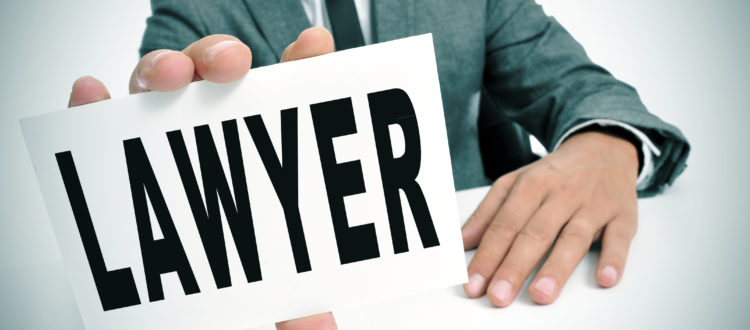 7 Things to Consider Before Hiring A Personal Injury Lawyer
Personal injury claims apply to a wide range of situations and types of accidents. You may have been injured by a slip and fall on someone's property, in a car accident, or by being bitten by stranger's dog. If your injuries are serious, you should hire a personal injury lawyer to handle your claim.
If you're like most people, you'll want to find the best San Diego personal injury lawyer out there. Before you hire a law firm to represent you, here are some important things that you should know about hiring a personal injury lawyer.
1. How Find a Personal Injury Lawyer
As you search for a lawyer, start by asking friends and colleagues for references. A referral service can also help you to locate a reputable law firm. However, make sure that you always check the online reviews of attorneys to ensure that the firm doesn't have a shady past.
If any attorneys contact you wanting to represent you in your personal injury claim after you have suffered an accident, keep in mind that it is illegal for attorneys to solicit business in this way. Ambulance chasers should be avoided at all costs.
2. Understand Your Personal Responsibilities
As a client, you have many responsibilities. Seek necessary medical care and remain in compliance with your doctor's recommendations – your health and well-being are the top priority. Ensure that your medical bills are properly submitted to your health insurance company. Keep your lawyer updated on the progress of your medical care and treatments. Finally, be honest and candid with your attorney. Your lawyer can only help you as much as you let him or her.
3. Request the Paperwork Needed for Your Case
In order to represent you in your personal injury claim, your lawyer will require a significant amount of paperwork. Gather these important documents, including:
Medical records (related pre-existing conditions and test results);
Accident/Collision report, if the police were involved;
Pictures (take pictures of all injuries and property damage)
Details about the incident (date, location, time, weather/road conditions);
Car Insurance policy information for yourself and the other party;
Breakdown of your lost income/wages resulting from the accident.
The better prepared you are for your case, even before you have consulted a lawyer, the better off you'll be.
4. Time Is of the Essence
Lawsuits have strict time limits, known as "statutes of limitations." If you delay, you may be forever barred from seeking compensation for your injuries. Act promptly and do not wait to file your claim!
5. Different Lawyers Have Different Skill Sets
Not all lawyers handle personal injury claims. Personal injury lawyers treat their cases differently from one another. Some lawyers prefer an "assembly-line" approach, taking every case that walks in their door, getting them in and out as quickly as possible regardless as to the facts of each case. Other lawyers prefer to focus on fewer cases, giving personalized attention to each one, getting to know the client and the situation. Ask yourself whether you want to be one of many clients or if you want personalized attention from your lawyer.
6. If Your Personal Injury Lawyer Has the Right Education, Skills, and Experience
The following are some important questions that you can ask to help you find a lawyer who can offer the expertise that you are looking for:
Where did your lawyer go to law school?
Where did your lawyer learn to practice law?
How long has your lawyer been handling these types of cases?
Has your lawyer handled a case like yours before?
Does your lawyer specialize in representing claimants against the insurance companies?
Does your lawyer have a plan as to how he/she will handle your case?
By asking these questions, you can improve your odds of finding a lawyer that specializes in your exact needs.
7. How Contingency Fees Work
In general, the contingency fee that you will be charged will be between 33.3-40% of a personal injury award, depending on whether the case goes to trial or not. Contingency fees are negotiable. Any medical liens you may have should be negotiated and paid before you receive any of the money from your settlement or you could be on the hook for these bills later on.
Pre-trial costs (expert witnesses, court reporters, preparation and filing of legal pleadings) are generally advanced by the lawyer, to be reimbursed out of any amounts recovered later on. If there is no recovery of funds, the lawyer will generally not charge the client for costs – Ask your lawyer before signing any agreements!
Questions to Ask Before You Hire a Personal Injury Lawyer
If you are currently interviewing personal injury lawyers and you want to make sure that you have selected the best one for your needs, here are a few questions to ask:
What areas of law do you specialize in/have experience with?
Have you handled a case like mine previously? If so, what was the outcome?
How many personal injury cases have you worked on previously? How many cases are you handling right now?
How long do you expect it will take to resolve my case?
How often can I expect to receive communications from you regarding my case? Will I be able to contact you directly if I have questions?
Will you file a lawsuit on my behalf if I am not satisfied with the offer provided by the insurance company?
What are your fees? What are the terms of your legal services agreement? Make sure to ask questions about any aspects of the agreement that you do not understand before you sign!
Can you provide the names and phone numbers of some of your previous clients as references?
Finally, trust your gut!  Your lawyer should be personable, intelligent, and give you confidence that he or she will fight tooth and nail on your behalf.
Speak With Walker Law Now!
If you have a personal injury case, you may be able to file a personal injury claim against the responsible party to pursue compensation for all of your unnecessary pain and suffering. Walker Law can help you to determine your next course of action. Send us an email or call us today at (619) 839-9978 to schedule your free consultation.