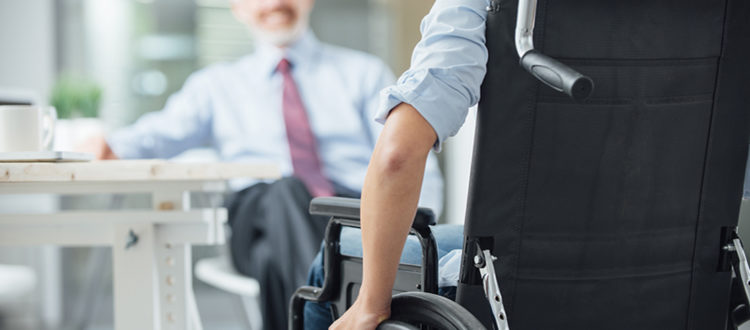 California Laws That Protect The Disabled
Disability discrimination arises when an employee or applicant receives unfair treatment from an employer because they are disabled or are perceived as disabled, or because they have a history of disability. In many states, employers are prohibited from refusing to provide reasonable accommodation to an applicant or employee who is disabled or has a medical condition.
What Is Considered A Disability In California?
According to California law, a disability is any medical condition that impairs a basic life activity. A disability has many forms and includes psychiatric conditions and physical impairments. The major life activities limited by impairments include seeing, speaking, walking, hearing, caring for oneself, performing manual activities, and working. People with paralysis, epilepsy, AIDS, mental retardation, a learning disability, or substantial hearing are not classified as disabled.
Qualified Individuals with Disabilities
The law does not protect all the people with medical conditions. For a person to be protected under the disability laws, he/she must be a qualified individual with a disability.
A qualified individual with a disability is someone who has legitimate skills, education, experience, or any requirements of a job position that he/she holds or intends to hold, and who is able to execute all the basic functions of the post in the presence or absence of reasonable accommodation. If a person can perform the basic functions of the job but has a few limitations brought about by their disability, the employer should determine if the person can execute these duties in the presence of reasonable accommodation.
Disability and Discrimination Laws in the U.S. and California
There are five federal laws that protect persons with disabilities from being discriminated in the job application and employment process:
The American with Disabilities Act
The American with Disabilities Act forbids discrimination against disabled people and provides for equal opportunities for disabled persons in employment, local and state government services, transportation, and public accommodations.
Title I of the Act specifically prohibits employers from discriminating against the disabled in employment related activities such as hiring, benefits, pay, promotions, and firing. The employers covered by this Act include educational institutions, private businesses, local and state government agencies, and employment agencies.
Title II of the Act specifically protects disabled persons from discrimination in local and state government employment, programs, activities, and services.
The Rehabilitation Act
The Act provides for the funding of various disability related activities and purposes including independent living programs, vocational rehabilitation programs, work by the National Council on Disability, and research and training. The Act also has three sections that outlaw discrimination against disabled people by specific employers: programs receiving assistance from the federal government, businesses, or employers who are in business with federal agencies, and federal agencies.
According to Section 501 of the Act, federal employers are prohibited from discriminating against qualified people and are required to take affirmative action when employing and promoting qualified people with disabilities.
According to Section 503 of the Act, employment discrimination on the basis of disability is prohibited. Federal contractors/sub-contractors, with federal contracts/sub-contracts of more than $10,000, should take affirmative action during the hiring, placement, and advancement of individuals with disabilities.
The Workforce Investment Act
The Workforce Investment Act brings together job training and employment initiatives by the federal government and consolidates them with various employment services, vocational education practices and rehabilitation programs into a nationwide central career centre. Section 188 of the Act prohibits discrimination against anyone who applies for a job, or is part of a program governed by the WIA one-stop system.
The Vietnam Era Veterans' Readjustment Assistance Act
According to this Act, employers with federal contracts/sub-contracts worth $25,000 and above, initiated before December 1, 2003, or federal contracts/sub-contracts worth $100,000 and above, initiated after December 1, 2003, are required to offer equal employment opportunities to certain disabled veterans.
Civil Service Reform Act
This Act mainly involves federal agencies. The Civil Service Reform Act contains specific rules meant to promote fairness in the actions of federal personnel and outlaws discrimination against employees and applicants who are disabled.
How to Determine Which Disability Law Applies To Your Situation
The main goal of all the laws against disability discrimination is to help disabled persons receive fair treatment and equal opportunities in employment. However, these laws vary depending on the employers they affect. The factors to consider when determining if a law applies to an employer are:
Whether the employer is in the private or public sector
The number of employees hired by an employer
Whether an employer holds federal contracts/sub-contracts
What To Do If You Have A Disability Discrimination Case
If you believe that you have a disability discrimination case, you should contact a San Diego attorney right away. Delaying your claim could potentially harm your chances of receiving the compensation that you are owed. If you would like someone to review your case today, send us an email or call Walker Law at (619) 839-9978 to schedule your free consultation.