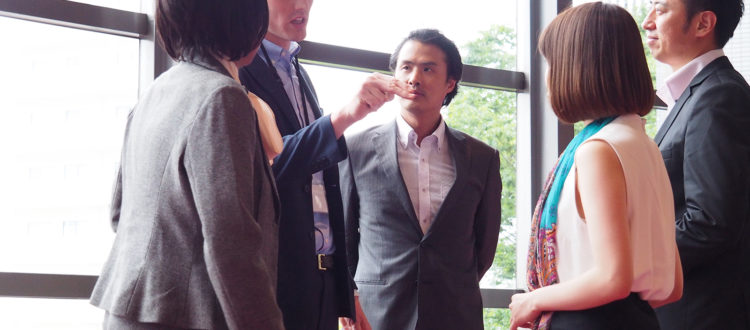 How Do Class Action Lawsuits Work?
Have you been injured or harmed by a well-known company? Are you concerned that your claim will be denied if you bring a lawsuit against the company on your own? When going up against a large company, having others on your side can be a serious advantage.
Large companies have vast legal budgets and some of the most competent attorneys ready to defend their interests in court. If you want to have a good chance at recovering damages from the company who harmed you or your business, you may want to consider filing a class action lawsuit with a San Diego business attorney. Here's how class action lawsuits work so that you understand the process.
What Is a Class Action Lawsuit?
A class action lawsuit is a type of lawsuit in which one or more persons sue a company or other entity on behalf of a larger group of persons, commonly referred to as "the class." The majority of class action lawsuits generally have two factors in common:
The issue that is under dispute applies to all members of the class, and
The number of people affected is so large that it would be impossible for all of the members of the class to successfully sue individually.
Both state and federal courts hear class action lawsuits. Some of the cases, such as those that involve alleged violations of federal law, can only be brought in a federal court of law.
When Is a Class Action Lawsuit Used?
A class action lawsuit is different from normal lawsuits because it brings together hundreds or even thousands of individuals into a single lawsuit. By combining the lawsuits of many individuals, the case gains more merit and forces the defendant to respond to the case. For some victims, class action litigation is the only cost-effective way to get compensation from the largest corporations and private entities that would otherwise ignore their claims.
Another advantage of a class action lawsuit is the preservation of settlement funds which allow late filers to receive a settlement under the same terms as the early filers. Whereas, late filers would be unable to take advantage of the opportunity if a normal lawsuit were to be filed. In addition, no legal fees are incurred or owed until the case has been successfully closed.
What Are the Types of Class Action Lawsuits?
Class action lawsuits are generally only brought before a court if the potential damages are substantial. Some of the most common types of class action lawsuits include:
Employees who have been subjected to discrimination by a corporate employer;
Homeowners or business owners who have been affected an environment disaster;
Consumers who have fallen victim to illegal business practices, including false advertising;
Consumers who have purchased a defective product from a business;
Patients who were prescribed a prescription drug with serious side effects that the manufacturer failed to disclose;
Customers and business owners who experienced financial loss as a result of a corporate price fixing scheme;
Investors who lost money due to securities fraud by the executives of a publicly traded company;
Individuals whose sensitive or private communications were recorded by a corporation without their knowledge or consent.
How to File a Class Action Lawsuit
Class actions can be started by just one individual or a few people. However, the general rule for filing a class action lawsuit is that there must be at least a few dozen people who have been injured by a company in a similar manner.
In order for your class action lawsuit to proceed, you must meet certain requirements. A judge will decide if the claim involves enough people to group their claims together into a class action lawsuit. In addition, the class members must all have suffered the same injury. The members of the class who brought the lawsuit must also have the same claims and injuries that apply to the rest of the potential class members.
Finally, a judge will determine whether the plaintiff(s) in the case have adequate representation. As a result, if you plan to file a class action lawsuit, you will need to obtain legal representation from an experienced class action attorney.
What Should You Do If You Believe That You Have a Class Action Lawsuit?
In some instances, there may be a statute of limitations that applies to a class action lawsuit. This statute of limitations can vary for every claim. As a result, you should speak with a class action lawyer at Walker Law as soon as possible so that you don't miss out on the opportunity to receive compensation for your injuries.
If you believe that you have a class action lawsuit and you would like us to review your case, contact us right away. Send us an email or call Walker Law at (619) 839-9978 to schedule your free consultation.