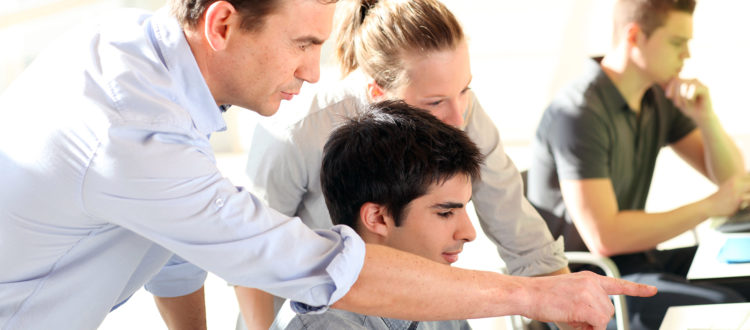 Do Internships Require Compensation?
Unpaid internships provide people who are in the process of transitioning to new careers or students with the opportunity for real-life job training. In addition, they can also help employers find new talent without having to make a commitment to hiring new employees. However, you should be aware that if you decide to work as an unpaid intern, federal labor laws require that you receive payment for your work in most instances.
That's not to say that there aren't valid unpaid wage internships in California. However, they are actually very rare. If you are unsure as to whether or not you should receive payment for your work as an intern, the following article will provide you with some helpful information.
After reading this article, if you still believe that your employer is not in compliance with federal and California labor laws, don't hesitate to speak with an employment law attorney.
What Is an Unpaid Internship in California?
The Fair Labor Standards Act (FLSA) sets forth six criteria that must all be met in order for an unpaid internship to be considered as a valid unpaid internship. These criteria are that:
The position be educational;
The internship benefits the intern, and not the company;
An unpaid intern does not displace other workers at the company;
The internship provides no immediate advantage for the employer;
There is no promise of future employment; and
There is a clear understanding that the position is an unpaid position.
In general, an internship program should be structured more like a classroom or academic experience rather than an experience that is comparable to the employer's actual business operations. If your internship meets all of these criteria, then an employment relationship does not exist under the FLSA and the Act's minimum wages and overtime provisions do not apply to your internship.
However, the more the unpaid internship represents an entry-level job, the more likely that your unpaid internship will not be excluded from the FLSA's minimum wage and overtime requirements because your employer is benefiting from your work as an unpaid intern.
What Are the Signs That Your Job Doesn't Qualify As an Internship?
Despite these guidelines, many companies and interns alike still seem to be confused as to what actually qualifies an internship as a valid unpaid internship. Your job likely doesn't qualify as an unpaid internship if:
It isn't an essential part of an established course with an accredited school or training program;
The internship program has interns working for just one company rather than a few companies, creating benefits for a single employer;
Your job duties have replaced those of an employee;
Your job activities are not closely monitored by a supervisor or one of the company's regular employees;
You regularly perform administrative or low level tasks (such as, filing or assisting customers) that benefit your employer;
There is no school or agency supervising your training as an intern.
What Are the Internship Compensation Obligations for Employers?
If your job does not meet the all of the above requirements to be considered as an unpaid internship, you may be entitled to all of the protections guaranteed to regular employees, including at least the minimum hourly wage in California, paid breaks, and overtime.
If your employer misclassified your internship as an unpaid internship, the employer could also face liability for unpaid employment-related taxes, attorney's fees, and penalties for failing to pay wages on a timely basis under California labor law.
However, these same laws do not apply to the majority of nonprofit and government agencies, which are permitted to hire unpaid interns as volunteers.
What Should You Do If You Believe That You Have an Unpaid Wage Claim?
If you believe that your employer should have paid you for your internship experience, talk to an San Diego employment lawyer right away. A lawyer can review the facts of your case in order to determine whether or not you are legally entitled to receive compensation for your claim.
A lawyer will also review the strategies that are needed to help you get your unpaid wages, including filing a lawsuit against your employer and filing a claim with the California Division of Labor Standards Enforcement (DLSE).
However, you should also be aware that there is a statute of limitations that applies to your claim, which means that you must file your claim within three years. In certain cases, you may only have one year to file a claim against your employer.
If you need assistance with the complaints process or would like us to review your case, contact us right away. Send us an email or call Walker Law at (619) 839-9978 to schedule your free consultation.