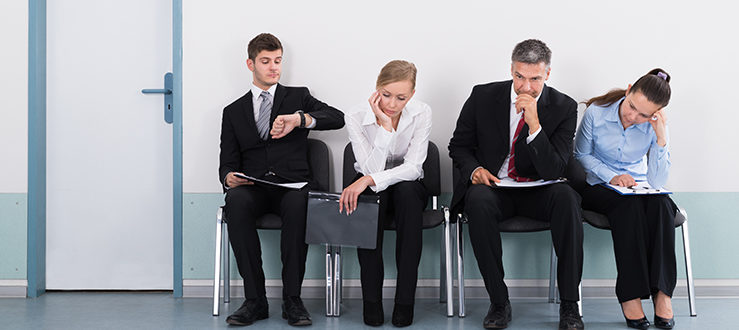 Free Employment Resources In San Diego
If you have recently become unemployed it can be very worrying, regardless of your personal circumstances and family situation. Large periods of unemployment within your resume can be off-putting to potential employers, meaning that a long gap between jobs may not only cause you significant financial hardship today, but also go on to have a lasting effect on your future career progression.
Fortunately, the San Diego area is well served with a range of free employment resources and advocacy organizations for unemployed persons, which can help you to find and attain the right position.
Why might you need to make use of employment resources?
In some cases, you know that your current work contract is coming to an end and will not be renewed. In other instances, you may be abruptly terminated from your current position.
Below are a few examples of situations that may require you to seek employment resources in San Diego:
You've been fired or let go from your current position.
You've recently completed military service or volunteer work.
You've successful completed rehabilitation from an injury and are capable of working again.
You've become tired with your current role and are looking for a new opportunity.
You are changing careers completely and aren't sure where to start.
5 Best Free Employment Resources In San Diego
Listed below are five of the best and most helpful free employment resources in San Diego to help you to get a head-start on attaining your next position.
Access
Access has centers in both Linda Vista and Diego Valley, offering a range of free services to the San Diego youth and immigrant communities. Specializing in career development and education services, Access delivers their core services through a network of mentors and career coaches, to assist young people and immigrants in developing the skills and qualifications that they need to find work and advance their careers.
​
Goodwill
San Diego County Goodwill operates a range of community education and employment centers across the county, all of which are delivered free of charge. Goodwill's employment centers are available to anyone over the age of 18 who is legally permitted to work in the USA and who does not hold a conviction for a violence-related offense.
Services include assistance with job searches and applications (including access to phones and computers), help preparing a resume and cover letter, and tips and advice on interviewing well and developing vocational skills.
Able-Disabled Advocacy
Able-Disabled Advocacy located on El Cajon Boulevard was established in 1975 to provide vocational skills training and education to young people and adults with disabilities, and to assist their clients with finding appropriate employment and other opportunities.
Vocational training, ESL basic and higher-level skills and apprenticeship opportunities are all offered by the center, which also operates a specialist program for US Armed Forces Veterans and their families.
San Diego Metro Career Centers
San Diego Metro Career Centers offer both self-directed and assisted services to job seekers, including an information portal on the local job market, assistance with making applications, workshops, and career counselling. Courses and certifications in a range of computer-based skills including typing and using Microsoft Office are also available.
Further training services and intensive support are also available to those who qualify for them under the Workforce Innovation and Opportunity Act, and again, San Diego Metro Career Centers offer specialist services to US Armed Forces Veterans and their spouses too.
San Diego Workforce Partnership
The San Diego Workforce Partnership operates a range of full-service and satellite resource centers to job seekers all across the county, providing job search services and assistance, as well as access to workshops, hiring seminars, training programs and a range of other resources for the unemployed.
The Partnership's full-service centers also offer access to equipment to assist job seekers to find and apply for jobs, including computers, phones and printers, as well as dedicated on-site staff and selected community partners to provide advice and support.
Contact Walker Law For Employment Law Services In San Diego
If you find yourself unemployed because you were a victim of wrongful termination or felt forced to leave due to a hostile working environment, contact Walker Law today. We offer a free 15-minute consultation to discuss the specifics surrounding your potential case. Contact us by clicking here today to get started.