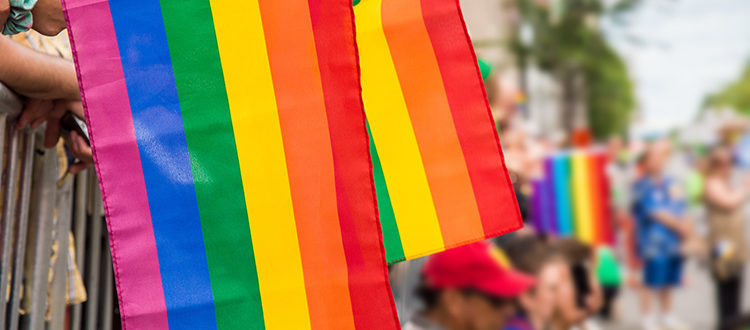 Free LGBT Resources In San Diego
The LGBT community in San Diego is one of the largest and most well established in the country. The Advocate magazine ranked San Diego 14th in its list of the Gayest Cities in America in 2010, beating out San Francisco, despite their own large and well-established LGBT community.
Naturally, as the LGBT community in San Diego has grown and expanded over time, the presence of free resources, advocacy organizations and support services available to LGBTQ people in the area have grown and evolved as well. As a result, San Diego is considered one the most accepting, welcoming and diverse cities in the country for LGBT people, thanks to the efforts of the community itself.
Whether you were born in San Diego or are a transplant, this article will highlight the 5 best free resources for LGBT people, and what they do to help you.
The Center
The San Diego LGBT Community Center (usually just known as "The Center") was established back in the 1970's, and started as a simple answering phone service back when being LGBT was not just barely spoken of, but could also be extremely dangerous.
Now one of the longest-running LGBT community projects in the city, The Center provides support in a wide range of areas including HIV services, services for young people, families, the elderly, and Latino/Latina services that are both culturally sensitive and bilingual.
The Pride Center at SDSU
San Diego State University's Pride Center is an on-campus resource for LGBT students and allies, which offers its own range of campus-specific services and serves as a central hub for LGBT resources and events at SDSU. Established in 2014, the Pride Center led the campaign for the creation of more gender-neutral bathrooms across the campus, as well as offering a wide range of support services to staff and students at the university.
North County LGBTQ Resource Center
North County LGBTQ Resource Center serves the LGBTQ community in the North County region from their base in Oceanside. The center is open daily and serves as a meeting place and drop in center, as well as advocating for positive change in the local community. The center also hosts and/or promotes a range of different events every year, such as their ever-popular annual Pride on the Beach gathering, now in its tenth year.
PFLAG
PFLAG San Diego County is a chapter of the national PFLAG organization, whose mission is to provide support, advocacy and education for the parents, friends and families of LGBT people. This organization is an invaluable resource for allies and family members, and those seeking to educate themselves or get support in order to help their own LGBT loved ones.
GLSEN
Finally, the GLSEN San Diego Chapter (Gay, Lesbian and Straight Education Network) is a youth-focused service that works on both a local and national level to ensure that our schools and colleges are safe places for students from all walks of life, regardless of their sexual orientation or gender identity. GLSEN is a community-based resource that provides support and advocacy for LGBT students and their parents, as well as lobbying for inclusiveness and equality within schools.
All of the five organizations outlined above offer support, advice and advocacy for LGBT people and allies in the San Diego area. If you've been discriminated against in the workplace or community, contact Walker Law for confidential, trusted, legal assistance and support.