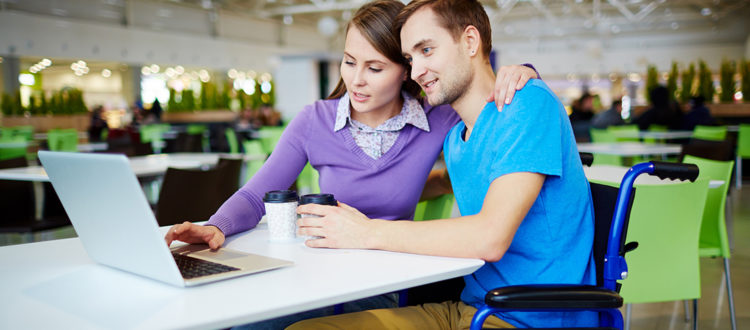 What To Look For When Hiring A Disability Discrimination Attorney
If you think that you've been discriminated against due to a disability, it's important that you consider a San Diego disability discrimination attorney that specializes in disability discrimination cases. At its basic definition, disability discrimination refers to treating an employee differently based on a disability that they have.
This also applies to any employee that is perceived to suffer from a disability and any employee that's treated differently simply due to association with an individual that suffers from a disability. There are many different examples of disability discrimination, which is why it can sometimes be tricky for people to understand whether or not their case falls under disability discrimination.
Some of the most common examples of disability include:
Asking possible job applicants about any medical condition that they've had in the past. This also extends to situations when an employer requests for the applicants to take a medical exam.
Harassing an employee in any way due to their disability.
Refusing to provide reasonable accommodation to employees with a mental or physical disability.
Any kind of discrimination of a mental or physical disability in any phase of employment. This includes everything from recruitment and hiring to job assignments and promotions.
In situations where you've experienced any of these types of discrimination, it's important to understand that there are numerous laws on both the state and federal level that protect employees from such discrimination. If any of these situations apply to you, it's likely that you've suffered from disability discrimination.
Advice Before Pursuing Legal Action
Before beginning pursuing legal action, it's important you understand more about who qualifies as disabled under law. According to the ADA Amendments Act, anyone who has a physical or mental disability that greatly limits at least one major life activity may be disabled. To fully qualify, this individual must have some sort of record of this disability and must be regarded as such.
What to Look For in a Disability Discrimination Attorney
When you're searching for a San Diego disability discrimination attorney to bring on for your case, it's important that you take the time to consider your options and weigh them according to strict criteria. Asking your prospective attorney several questions about disability discrimination cases will allow you to get a better grasp of whether or not the attorney knows what they're talking about. This can all be accomplished by setting up an interview once you've settled on a handful of attorneys that you could potentially use.
Request An Initial Interview
While this initial interview is essential for you to understand more about whether or not the attorney is qualified, it's also when the attorney will take a look at your claim to identify if the strengths of your case outweigh the weaknesses. To make sure that the attorney has all of the information at hand, you're going to want to bring along any and all of the documents pertaining to the potential discrimination. This includes everything from performance reviews and termination letters to any employment contract that existed. You'll be spending a lot of time with the attorney you choose throughout this process, so make sure that you're confident in the one you've selected.
Some of the key things to look for and questions to ask a disability discrimination attorney include:
Has the attorney garnered a large amount of experience in representing disability discrimination cases?
Was the attorney able to adequately answer all of the questions you posed to them?
Did the attorney provide you with references and did these references pan out?
Did the attorney provide you with a plan moving forward that made sense with your situation?
Do you fully understand all of the fees associated with this attorney?
Contact Walker Law Today
At Walker Law, we understand just how painful it can be to be discriminated against because of a disability. This is an ordeal that no person should have to go through and an act that is protected against by law. When you've been discriminated against because of your disability, contact us at Walker Law. We'll take a look at your case and provide you with a free consultation.