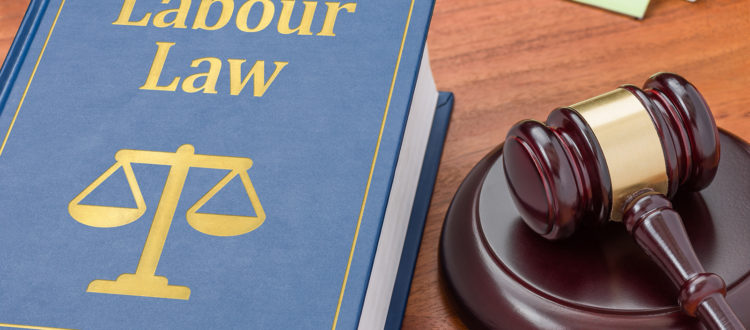 Major Labor Laws Summarized
There are more than 180 federal labor laws that are administered by The Department of Labor (DOL) in the United States. These laws are designed to protect the rights of workers in the workplace in order to ensure that they receive fair treatment and are compensated appropriately. Here is a summary of the major U.S. labor laws so that you can learn about your rights as an employee.
Fair Labor Standards Act (FLSA)
The Fair Labor Standards Act (FLSA) is federal law that sets the standards for wages and overtime pay in the United States and applies to both public and private sector employment. The FLSA requires employers to pay their employees, who are not otherwise exempt from these standards, at least the federal minimum federal wage and overtime pay that is equal to 1.5 times the employee's regular rate of pay.
It also restricts the hours that children under the age of 16 are permitted to work and bans children that are less than 18 years of age from certain types of jobs that may be considered as too dangerous.
Occupational Safety and Health (OSH) Act
The Occupational Safety and Health (OSH) Act sets forth the health and safety standards for both public and private employers. Employers that are covered under the OSH Act are required to comply with these standards by providing their employees with work and working conditions that are safe from serious and known hazards. These standards are enforced through workplace inspections and investigations that are performed directly by the Occupational Safety and Health Administration (OSHA) or state programs that have been approved by OSHA.
Title VII of the Civil Rights Act of 1964
Title VII is one of the most important laws that is designed to protect civil rights. According to the law, employers may not discriminate against any individual by failing or refusing to hire, or terminate the individual on the basis of his or her sex, race, color, national origin, or religion. It is generally applied to companies with 15 or more employees, including both public and private sector employees.
Family and Medical Leave Act (FMLA)
The Family and Medical Leave Act (FMLA) requires employers with 50 or more employees to grant their eligible employees up to 12 weeks of unpaid, job-protected leave. This leave can be used by the employee to tend to the birth or adoption of a child, to care for a spouse or family member with a serious health condition, or to take time to manage a serious health condition that affects the employee. The FMLA also covers any exigencies that may arise out of the fact that the employee's family member or spouse is an active duty military member.
Employee Retirement Income Security Act (ERISA)
The Employee Retirement Income Security Act (ERISA) places a wide range of requirements on employers who offer pension or welfare benefit plans to their employers. Certain employers and plan administrations are required to fund an insurance system that guarantees protection for some types of retirement benefits, with premiums that are paid to the federal government. There are also reporting requirements that cover the continuation of healthcare provisions and healthcare portability for group plans.
National Labor Relations Act (NLRA)
The National Labor Relations Act (NLRA) is designed to protect the rights of employees by granting them the right to unionize, collectively bargain and engage in activities that are designed to improve their terms and conditions of employment, such as wages. The law also extends to protect employees rights to social media activities which could be disallowed by employers, rendering the disallowance of employee social media use illegal.
Migrant and Seasonal Agricultural Worker Protection Act (MSPA)
The Migrant and Seasonal Agricultural Worker Protection Act (MSPA) protects migrant and seasonal agricultural workers by establishing employment standards in regard to wages, transportation, housing, disclosures, and record keeping. The MSPA requires all farm labor contractors to register with the U.S. Department of Labor (DOL). Under the MSPA, the DOL also maintains a list of farm labor contractors who have been disallowed from operating by the DOL.
Contact Walker Law
Labor laws are designed to protect employees. Employers who are in violation of the statues may face regulatory action, as well as, fines and other penalties. Additionally, any employee who has brought a claim against an employer for a violation of labor law and a court agrees with the findings may be eligible to receive monetary compensation for his or her losses.
If you believe that your employer has violated any of these laws with regard to your work conditions or terms of employment and you would like to pursue a claim, contact us right away. Send us an email or call Walker Law at (619) 839-9978 to schedule your free consultation.