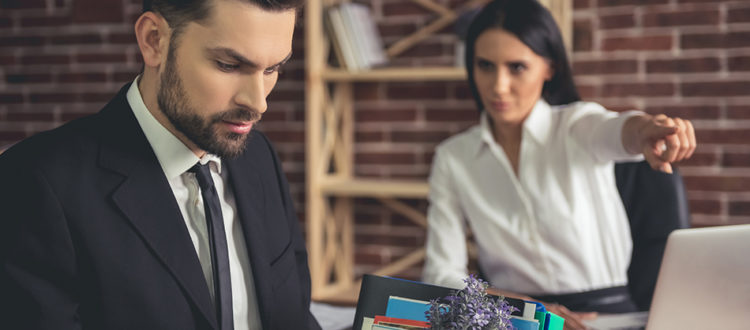 What Is Wage Theft And How Can I Get Money I'm Owed
Wage theft occurs when an employer denies an employee the wages and/or employee benefits that they are owed, or otherwise circumvents their duty to pay their workers in full and at the appropriate level.
Evidence of wage theft in the USA can be found in virtually every industry and at every level, but certain industries and employees are much more vulnerable to abuses such as wage theft than others-usually those who can least afford it.
Here in California, the rights of workers to receive the wages and benefits that they are owed is mandated by law at both a federal and state level. However, the practice of wage theft remains widespread, and many San Diego employees do not know their rights when it comes to wage theft, nor even sometimes that they are owed money at all.
In this post, I will outline the most common types of wage theft that occur in the San Diego area, and share some statistics and supporting information about wage theft and how it occurs.

The Most Common Types Of Wage Theft In San Diego
Wage theft comes in many shapes and forms; so much so, that sometimes the very workers who are the victims of wage theft do not even realize that they are being ripped off! Learning a little about the most common types of wage theft can help to counteract this, and so the five most common methods of wage theft are outlined below.

Not Being Paid In Full
Not being paid in full (or in some cases, not being paid at all) is the most obvious form of wage theft, and can take the form of the worker being paid for fewer hours or days than they actually worked, or an employer's refusal to pay an employee's last paycheck when they leave the job.

"Off The Clock" Work
Employees are entitled to be paid for every hour that they work, and yet many jobs and industries still come with an expectation of periods of so-called "off the clock" work. This may take the form of an employee being asked to start or finish earlier or later than the times between which they are paid, or being expected to work through breaks and rest periods.

Violations Of Minimum Wage Laws
Any employer that pays their workforce less than the minimum wage is committing wage theft. This holds true even if an employee is contracted on a commission basis, but is unable to match the level of said minimum wage by means of their commission earnings.
Currently, the minimum wage in California is $10.50 per hour for both standard and tipped workers.

Overtime Violations
All workers (excluding those exempt from the Fair Labor Standards Act) are entitled to be paid overtime for each hour worked over the standard threshold of forty hours per week. Failing to pay overtime at all, expecting employees to work some of their overtime unpaid, or not paying overtime at the appropriate rate are all types of wage theft.

Misclassification Of Employees
Incorrectly classifying a person as an independent contractor when in fact they are performing their role in the manner of an employee is another common type of wage theft, as this denies the worker in question all of the benefits and protections that an employee is entitled to.
Some other forms of wage theft include illegal deductions from a worker's paycheck, withholding an employee's tips, failing to pay for accrued holiday, or refusing to pay an employee's business expenses, such as business mileage.

Wage Theft In San Diego: Facts And figures
Certain employees and industries are much more vulnerable to wage theft than others, such as those involved in food service jobs and those that work in construction or agriculture, such as laboring or fruit picking.
According to research conducted by San Diego State University's Department of Sociology and the Center on Policy Initiatives, wage theft and time theft are rife across restaurant jobs at all levels throughout the city. As almost one in ten of the city's workforce are employed in restaurant and food service jobs, this reflects a wider pattern of institutional wage theft across the industry, and the city as a whole.
As part of this research, the Department of Sociology and the Center on Policy Initiatives sought to establish the extent of wage theft, time theft and discrimination in San Diego restaurant jobs, and as such, surveyed 337 San Diego restaurant employees on these points in 2015.
The survey's core findings were that:
77% of respondents stated that they had been victims of wage theft within the prior year.
33% of respondents said that they have regularly been victims of wage theft within the prior year.
60% of respondents had been expected to perform unpaid off-the-clock work as part of their jobs within the prior year.
80% of respondents had been denied their legal right to breaks, either by means of being discouraged from or outright prevented from taking their mandatory meal and rest breaks within the prior year.
Additionally, demographic data collated as part of the survey indicated that rear of house staff were more likely to be targeted for wage theft than customer-facing staff, and that Latinos and women were more likely to experience wage theft.

Contact Walker Law About Wage Theft In San Diego
Whether you are one of the city's many restaurant and food service workers or work in a different industry entirely, wage theft is a crime. As such, you have the right to recourse in law if you have been the victim of wage theft, and of course, an entitlement to be paid back the money that you are owed.
If you have been a victim of wage theft in San Diego or need support, contact us to receive a free 15 minute consultation.